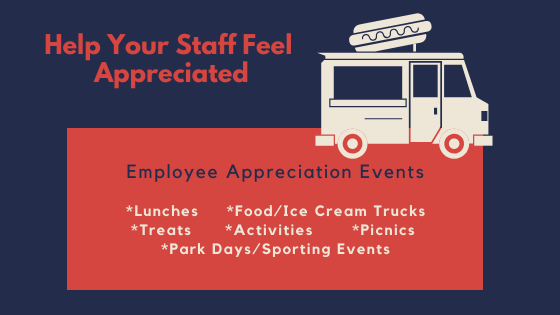 Don't Forget to Say Thanks!
It doesn't matter if you are in the event industry, a non-profit, or a corporate business, saying thank you is often overlooked. The volunteer that shows up at every request for help, the department that stays to finish an emergency project, and even the Board that hits their fundraising goal need thanks.
Saying thank you can come in all forms. PTO time, gift cards, lunches, a visit from the ice cream truck, picnic, even special days for volunteers/staff and their families.
Fun-Nominal Events & Marketing has helped dozens of groups recognize those that keep them at the top of their game. We help you make your support feel special and let them know you are thankful.